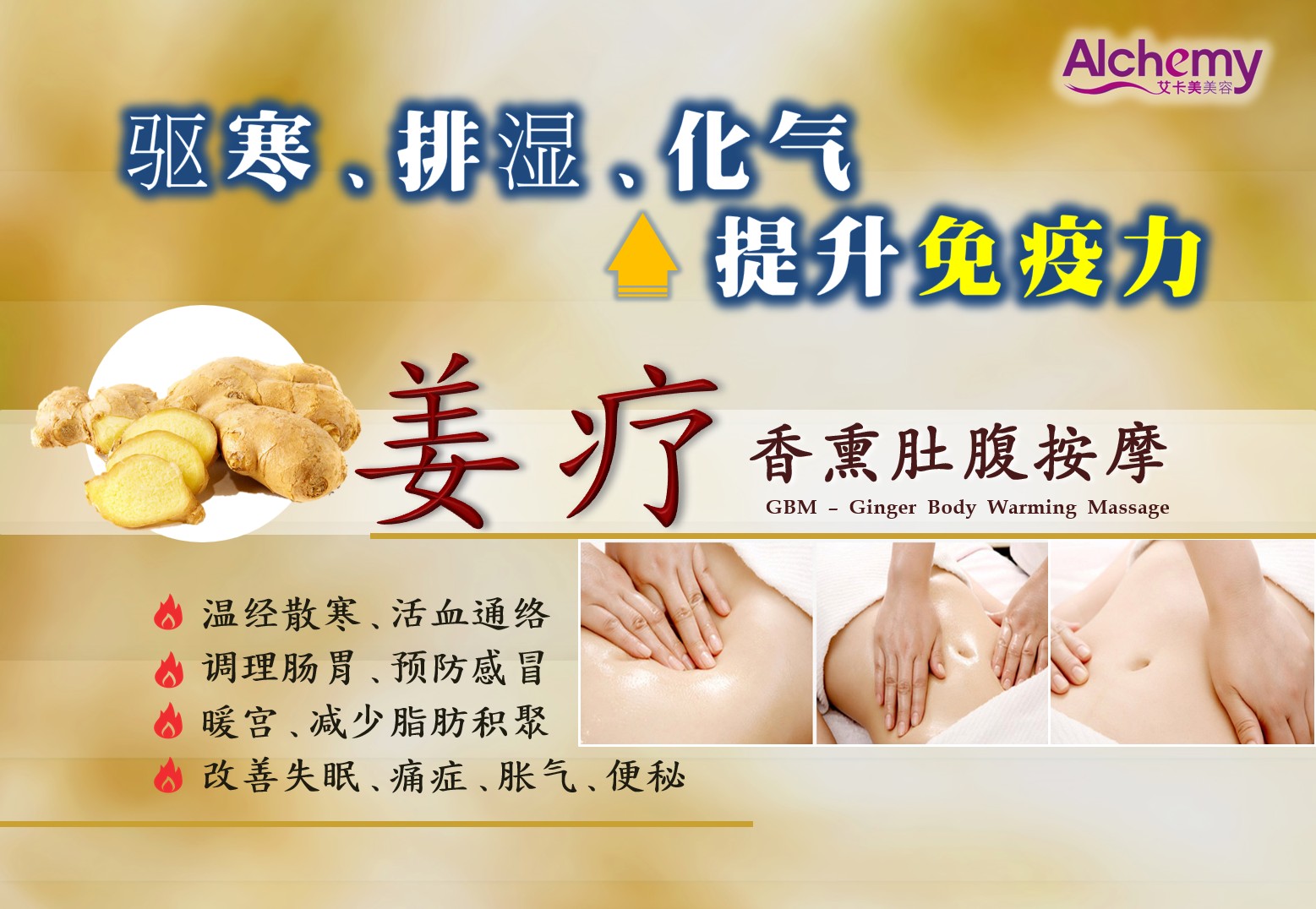 Year '2022 Monthly Beloved Treatment
DEC 2022  – Ginger Body Warming Massage
Using ginger aroma oil to massage the abdomen can help warm the meridians and dispel the cold, promote blood circulation and clear the collaterals, especially for stomach cold, windy gastrointestinal, prone to bloating and stagnation, indigestion, constipation, etc..
It can also expel wind and dampness in the abdomen, regulate hormones, and improve Irregular menstruation, cold uterus, and dysmenorrhea have the effects of nourishing yang, strengthening immunity, nourishing and rejuvenating skin.
Benefits:
Relieve wind and cold, prevent colds
Promoting Qi and Activating Blood, Relaxing Tendons and Detoxification
Warming meridians and dredging collaterals, relieve pain
Improve insomnia, nourish and rejuvenate
First Trial Price HK$280
*** Beloved-monthly treatments maybe subject to change, Alchemy Beauty reserves the rights of final and latest decision.
————————————————————————-
Booking and inquiry:
Tel☎️ 23020002
Whatsapp📲 62173122  or 👉 https://bit.ly/3g7iFbR
WeChat ID:alchemybeauty
Address 🏠2/F., Imperial Building, 58 canton Road, Tsimshatsui, Kowloon, H.K.