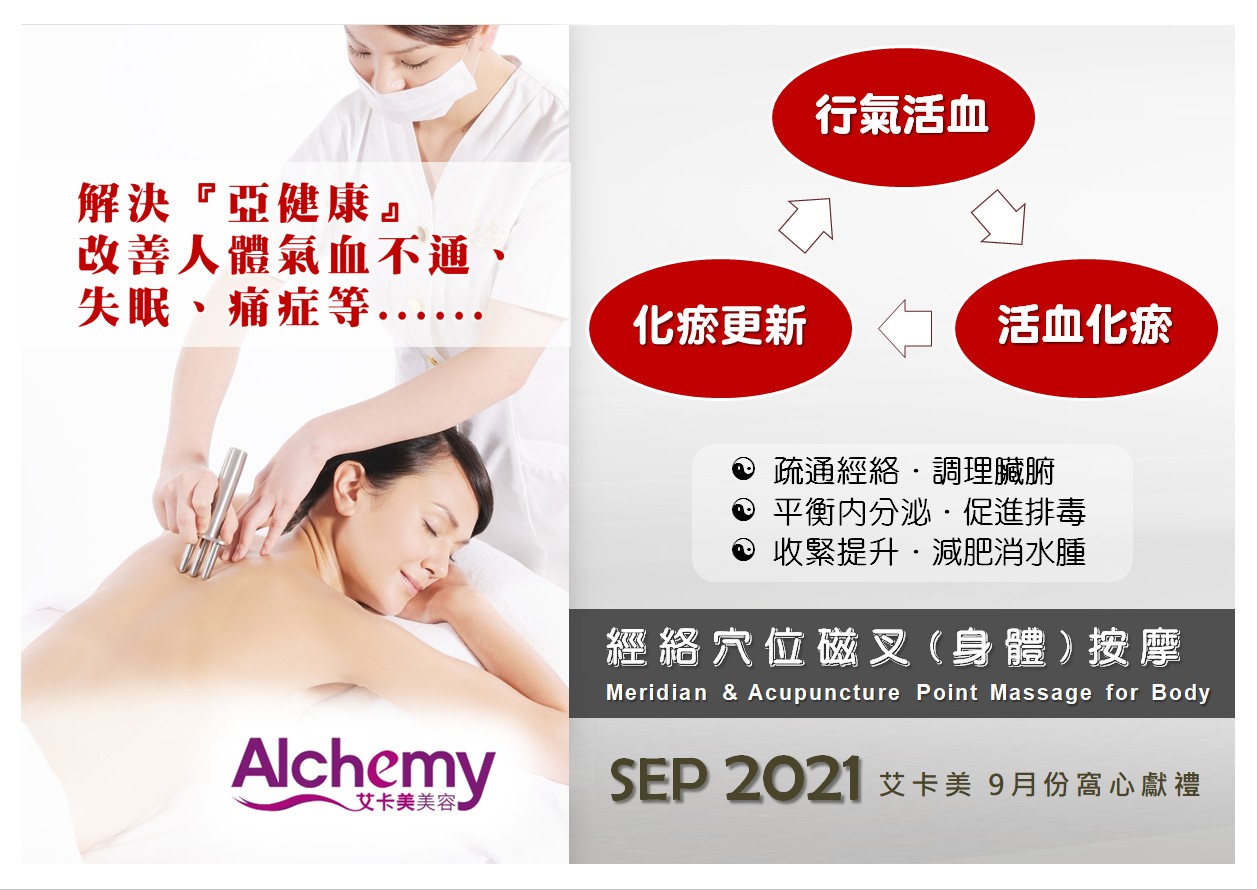 Year '2021 Monthly Beloved Treatment
Sep 2021 
[ Meridian & Acupuncture Point Massage for Body ]
" Meridian & Acupuncture Point Massage " is a combination of the meridian theory of Chinese medicine for thousands of years and the current magnetic acupuncture technology. Using the patented magnetic acupoint massage stick, through the positive and negative poles and energy flow, it brings out the radiation, absorption and resonance effects like acupuncture, so as to smooth the body's meridian points, so that the blood can flow smoothly, moisturize the viscera, balance the endocrine system, and let the body Cells regenerate naturally and healthily. It can improve pain, lose weight and reduce edema; and by stimulating the acupoints and meridians of the hands, it has the effect of instantly tightening and enhancing facial contours, giving the skin a healthy and attractive radiance.
Benefits:
Dredge the meridians
Regulate viscera
Balance endocrine
Promote detoxification
Tightening and lifting
Lose weight and reduce edema
Trial price HK$280
*** Beloved-monthly treatments maybe subject to change, Alchemy Beauty reserves the rights of final and latest decision.
Booking and inquiry:
Canton Road Shop: ☎️ 23020002、Whatsapp📲 62173122
or 👉 https://bit.ly/3g7iFbR
Hanhow Road Shop: ☎️ 36222783、Whatsapp📲 90616173
or 👉https://bit.ly/3fZdydT